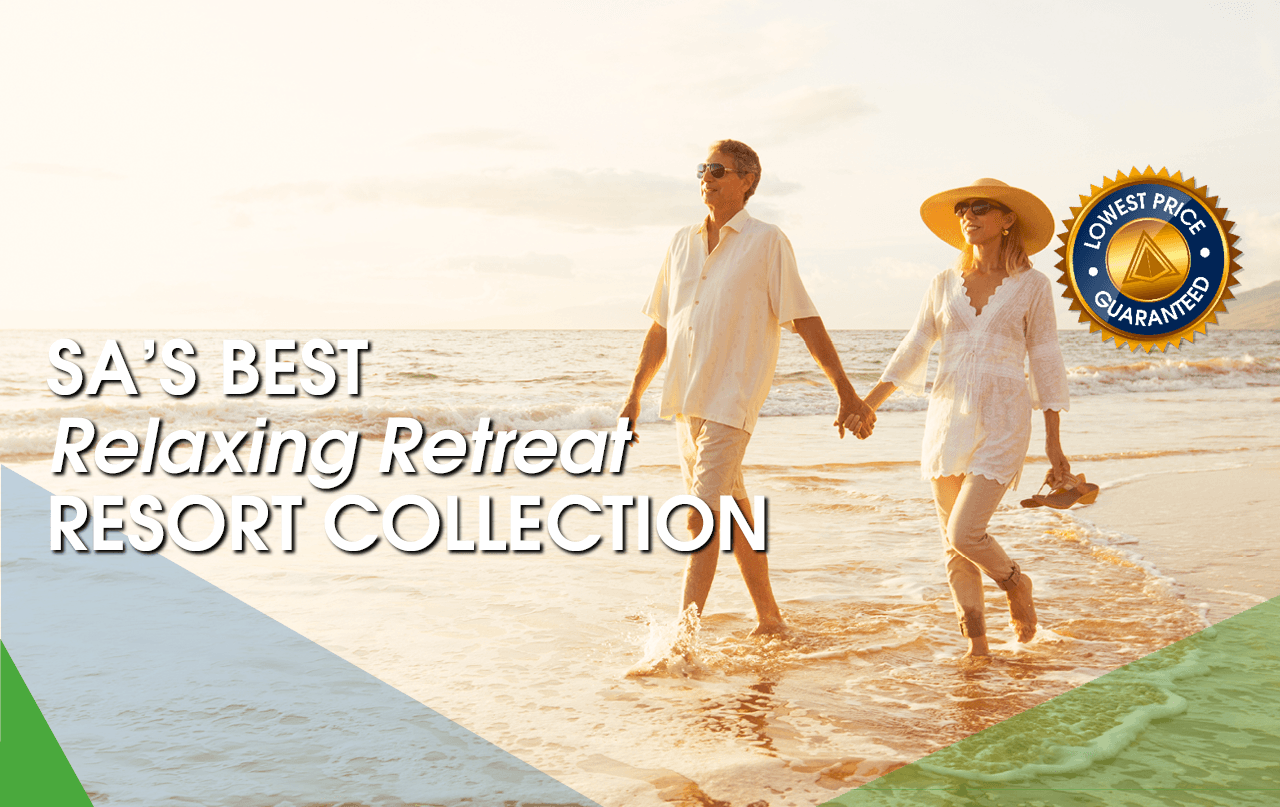 Last chance to book a romantic, relaxing retreat with your partner from only R260 pppns. Book for stays any time before 31 March 2023 at one of the best resorts in SA to reconnect in comfort and luxury.

Including:
Bushman's Nek | La Montagne | Midlands Saddle and Trout | Hole in the Wall | Lake View Cabanas | Whispering Waters | Magalies Park

PLUS, join First Loyalty for FREE and get an additional 15% off your next booking.
Relax in peaceful settings, reconnect over delicious cuisine, picnic on the beach or unwind by the pool with a book and your favourite glass of wine or cold beverage. What about a spa treatment or the opportunity to show off your golf swing? There are loads to choose from for fun and entertainment plus comfy apartments, easy access to facilities and friendly staff to keep you delighted.

Escape to one of our properties and enjoy peace of mind!
Click here to chat on WhatsApp, call us on 031 717 7660 or book online below.

Hurry! Limited nights available so book NOW!
A country luxury location to relax
From R530 pppns (sleeps 2)
BOOK NOW

A top spot to find Berg bliss
R710 pppns (sleeps 2)
BOOK NOW

A rustic country spot to stay serene
From R450 pppns (sleeps 2)
BOOK NOW

The serene seaside spot to stay
From R380 pppns (sleeps 2)
BOOK NOW

A bush-meets-mountain sweet spot
From R780 pppns (sleeps 2)
BOOK NOW

Experience a nature lover's paradise
From R260 pppns (sleeps 2)
BOOK NOW

A short & sweet seaside escape
From R720 pppns (sleeps 2)
BOOK NOW
LOWEST PRICE GUARANTEED when you book with us. Find it cheaper online & GET A NIGHT ON US.
Terms and Conditions Apply.