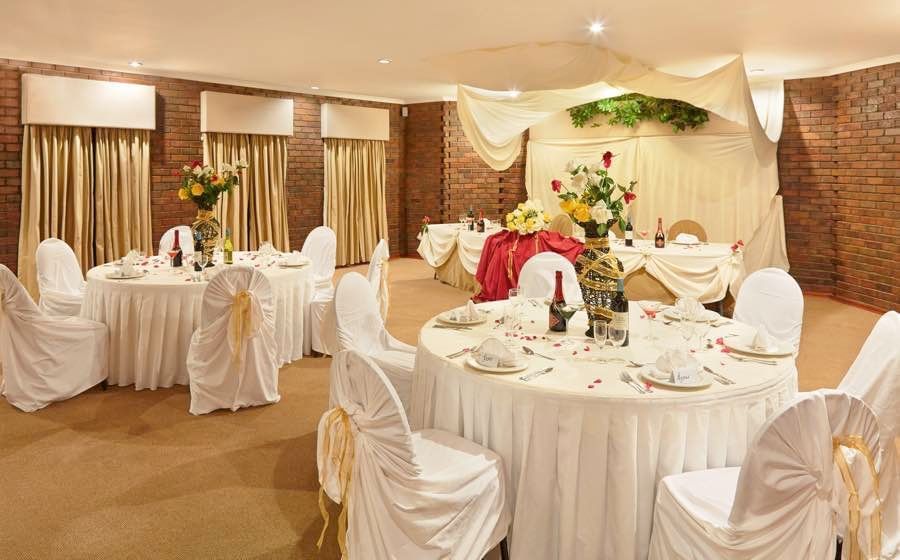 FIRST GROUP EVENT VENUES
Weddings, Banquets, Conferences and More
When it comes to great event venues, we've got what you need. At First Group, our bouquet of conference, banqueting and wedding services is designed to meet the needs of the most discerning customer. We go above and beyond to make your event an unforgettable one, with a dedicated function coordinator to help you put your perfect custom-designed package together, including various options to compose your perfect conference, banquet or wedding. Our event venues are in some of South Africa's most desirable and beautiful locations and will ensure your occasion is truly a special one.
Looking for the best event venues?
Do you find yourself asking, 'Is there any good event hire near me? Then check out our First Group Event Venues today! Our top-quality resorts are also perfectly located so that you can enjoy all the incredible local sights and attractions, along with luxurious comfort, convenience and excellent amenities – all the factors that add up to an event that your guests will never forget!
Where can I book an event hall near me?
At First Group, South Africa's foremost hotel, suite, chalet and resort management company, our amazing properties are located across the country, meaning that you can book a great venue no matter where you are!
For all your events, conferences and special occasions, we've got you covered!