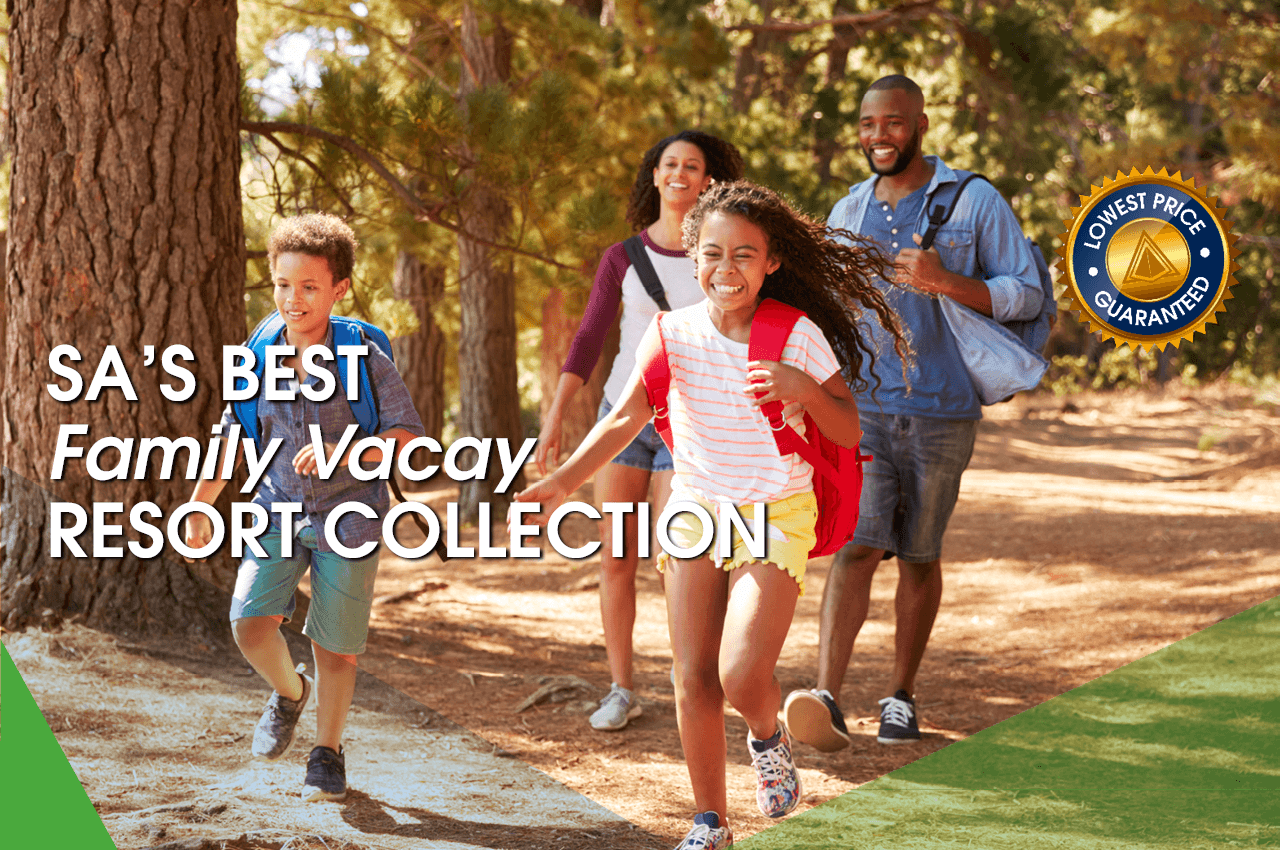 Gather the tribe! Get ready for an unforgettable winter getaway from R430 pppns when you book today for holidays before end July. We offer the best family vacation hotspots that will keep you all connected, engaged, and entertained.
With a range of locations and activities to choose from, you'll find the ideal spot for everyone to enjoy winter fun at these amazing resorts.
Choose from these top resorts:
Bushman's Nek| La Montagne | Midlands Saddle and Trout | Magalies Park | La Côte d'Azur | Hole in the Wall | Qwantani
PLUS, join First Loyalty for FREE and get an additional 15% off your next booking.

Hurry! Limited nights available so book NOW!

Click here to chat on WhatsApp, call us on 031 717 7660 or book online below.
A country luxury location to relax
From R470 pppns (sleeps 2)
BOOK NOW

The perfect pet-friendly place
From R370 pppns (sleeps 6)
BOOK NOW

A bush-meets-mountain sweet spot
From R490 pppns (sleeps 2)
BOOK NOW

A rustic country spot to stay serene
From R430 pppns (sleeps 2)
BOOK NOW

Experience a nature lover's paradise
From R375 pppns (sleeps 2)
BOOK NOW

A short & sweet seaside escape
From R505 pppns (sleeps 2)
BOOK NOW

A tranquil & comfy South Coast stay
From R515 pppns (sleeps 4)
BOOK NOW

PLUS MORE:
Breakers Resort | Cape Gordonia | Chaka´s Rock Chalets | Club Hacienda | Costa Smeralda | Desert Rose | Hastings Hall | Knysna River Club | Kowie River Chalets | La Rochelle | Lake View Cabanas | Margate Sands | Mount Sierra | Perna Perna Mossel Bay | Port Owen Marina | Riviera Suites |The Palace All-Suite | Whispering Waters

LOWEST PRICE GUARANTEED when you book with us. Find it cheaper online & GET A NIGHT ON US.
* This offer is subject to a FREE Sign up to First Loyalty.
Terms and Conditions Apply.