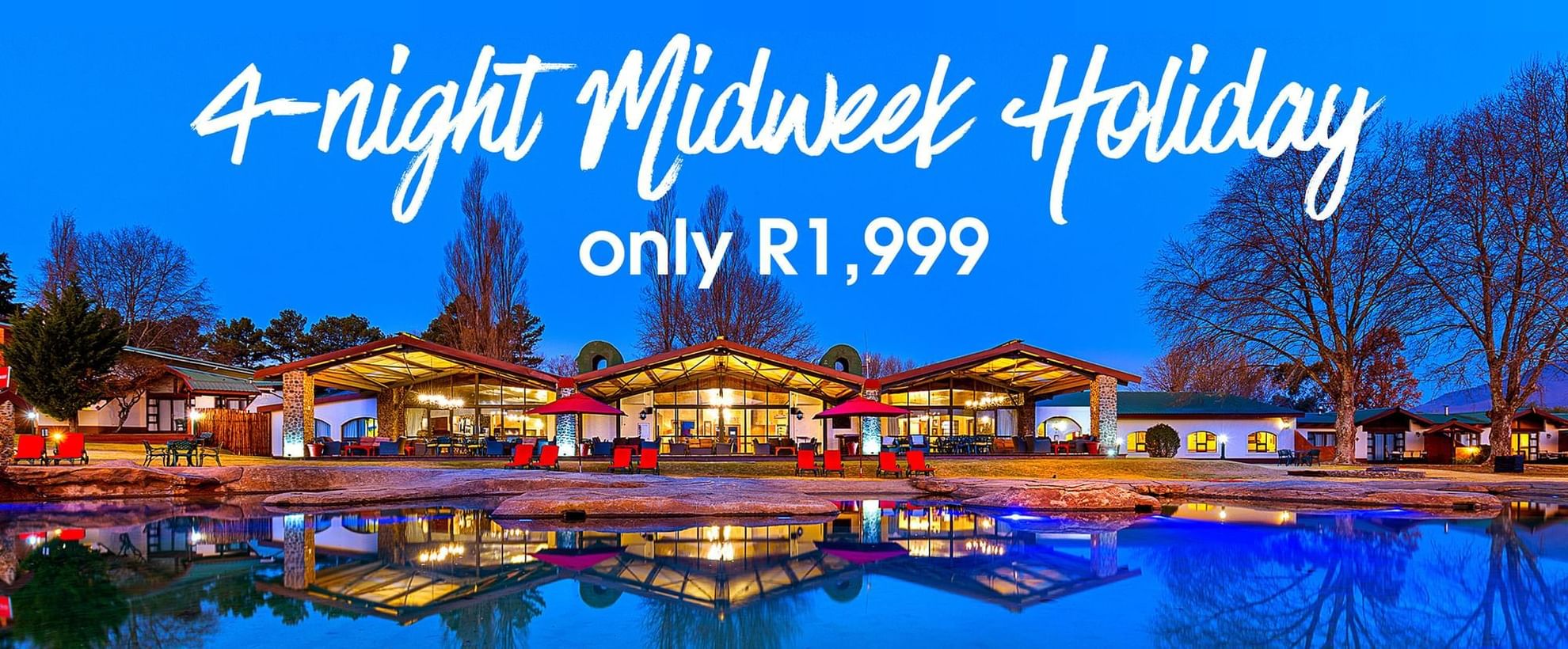 Take advantage of a 4-night luxury getaway for 2 at ONLY R1,999.
Yes! This insane offer is open to couples over 25, with a household income of R25,000+ p/m, and is specifically crafted to showcase our no-obligation products which will save you 1,000s on your future holidays and lifestyle vibes.
Choose from SA's most popular resorts:
BBreakers in Umhlanga, Bushman's Nek in the Drakensberg, Chaka's Rock Chalets in Ballito, Club Mykonos on the Cape West Coast, La Côte d'Azur on the KZN South Coast, La Montagne in Ballito, Margate Sands in Margate, Midlands Saddle and Trout in the KZN countryside, and The Palace on Durban's North Beach.

Call 031 714 0394 or complete the form below and we'll give you a shout!

Terms and Conditions Apply.
This is a once-off offer, open only to couples over 25 years of age with a household income of R25,000+ p/m. You and your partner will be required to attend a 1-hour presentation on our amazing vacation product options. Offer open to existing guests and their spouses. Accommodation subject to availability. Excludes all travel costs including airfares, meals and any extras. If participating couples fail to attend our product showcase, the full accommodation price becomes payable.