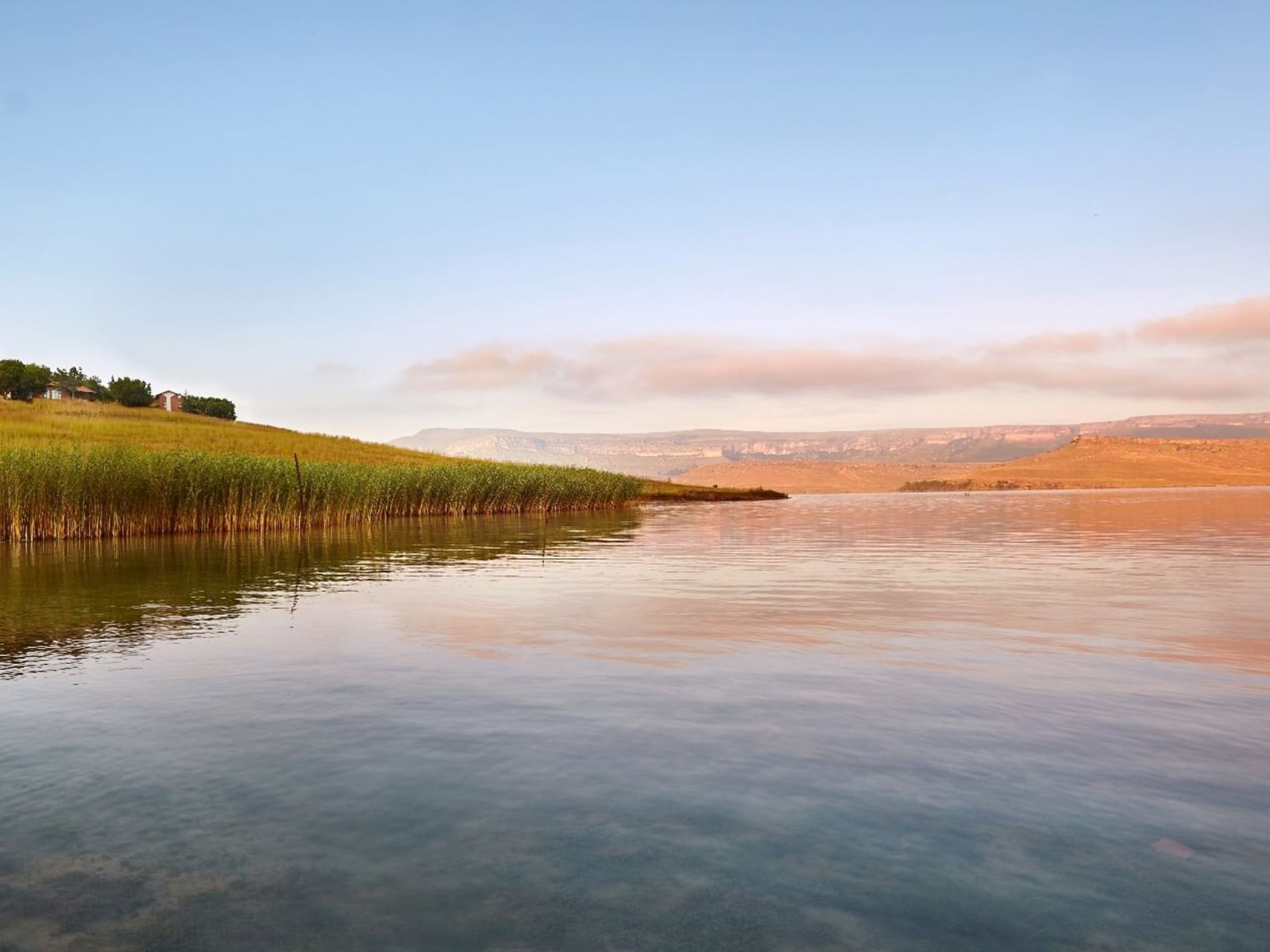 First Group Properties [city]
Surrounded by several of South Africa's provinces and sharing a border with the mountain Kingdom of Lesotho, the Free State is a place of beauty and tranquillity, lying in the heart of the country between the Vaal River in the north and the Orange River in the south. People flock to Free State resorts to enjoy the national parks, beautiful botanical gardens, museums, world heritage sites and fascinating, friendly little towns
Looking for the best Free State Holiday resorts?

Check out our First Group Properties today! Our top-quality resorts are ideally located so that you can enjoy all that the Free State has to offer, along with luxurious comfort, convenience and excellent amenities. BOOK your stay!
Are there holiday resorts in the Free State?

Our Qwantani Berg and Bush Resort offers Sterkfontein Dam accommodation for the discerning traveller or holidaymaker searching for affordable, quality, pet-friendly options. It's one of the most sought-after resorts in Bloemfontein, and one of the berg's hidden jewels, featuring well-appointed rooms in a gorgeous setting, unmatched service, and access to the best spa in Bloemfontein.

Qwantani Resort is the perfect resort for the whole family – including your fur-babies. This pet-friendly accommodation in Harrismith is ideal for those looking to adventure with their pets!

Prices are geared to the family holiday and individuals and couples seeking time away from suburbia, with Qwantani's reputation speaking to privacy, entertainment options, and high-end hospitality.