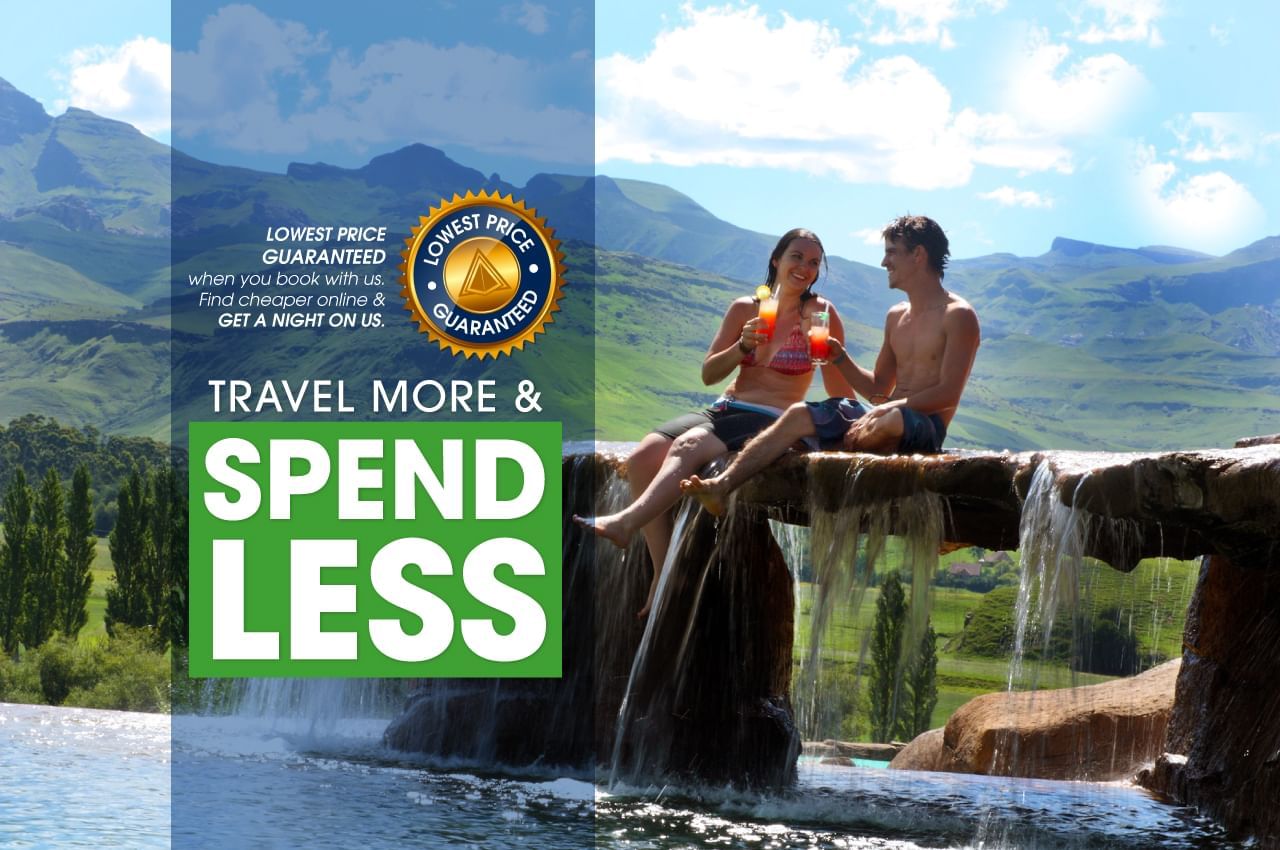 Our promise to you:
LOWEST PRICE GUARANTEED for accommodation across SA
Save on holidays when you book now for stays until the end of July 2023.
Now you can finally Travel More & Spend Less. All our resorts are equipped with amazing facilities and plenty of activities, you'll be making memories in no time, for less!
PLUS, join First Loyalty for FREE and get an additional 15% off your next booking.
* This offer is subject to a FREE Sign up to First Loyalty
Hurry – book early and SAVE big!
And even more to choose from:

Escape to one of our properties & experience luxury, at the lowest price guaranteed!

Click here to chat on WhatsApp, call us on 031 717 7660 or book online.
LOWEST PRICE GUARANTEED when you book with us. Find it cheaper online & GET A NIGHT ON US.
Terms and Conditions Apply.