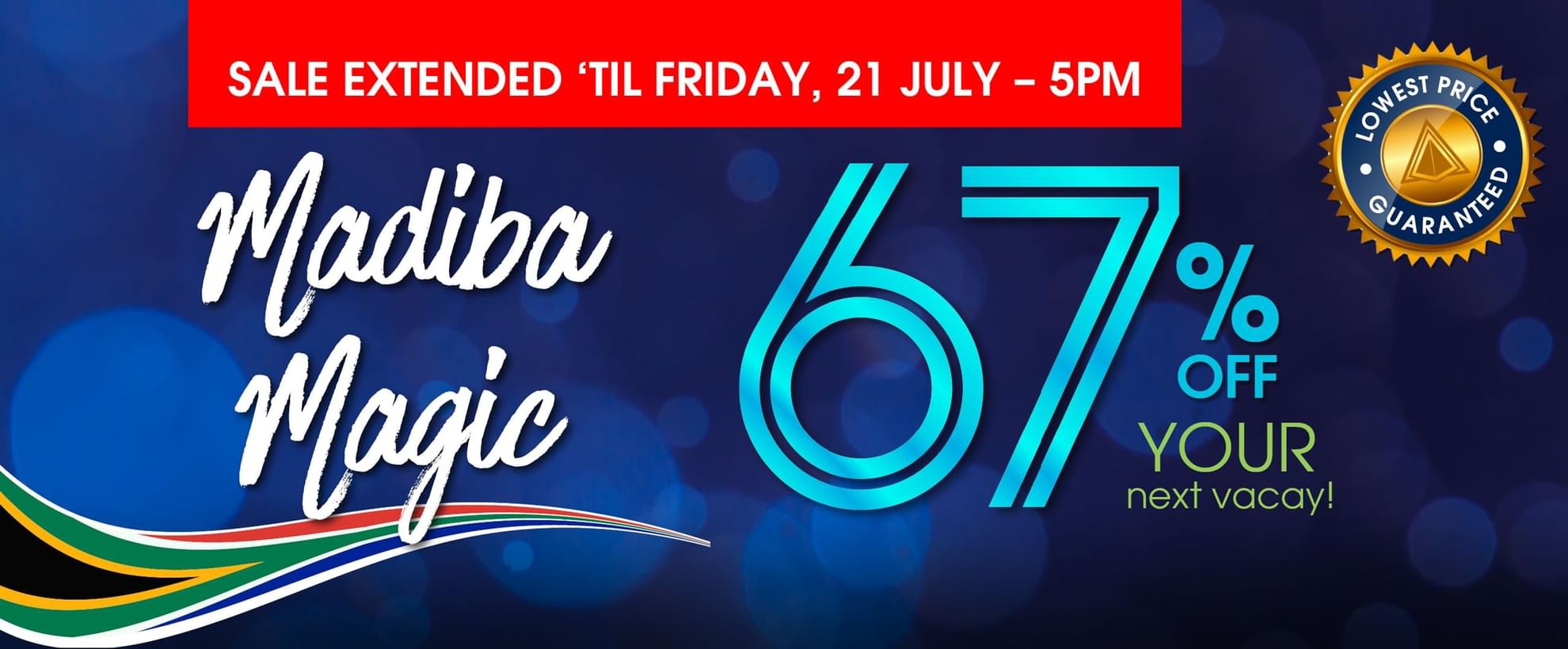 How insane is this?? You get to make use of this incredible offer when you book your getaway anytime from
now

until Friday, 21 July

at any of our amazing 27 resorts across SA. We've extended the sale, just for you.
Enjoy luxury accommodation, poolside shenanigans, scenic horse rides, rejuvenating spa treatments, sumptuous meals, fishing, hiking, s'mores and more. The adventure of a lifetime awaits you; you definitely don't want to miss this! Whether it's sun-kissed coastal getaways, countryside gems or the adventurous bush escapes that you are seeking, we have all you need to create magical and lasting memories.

Book anytime from now until Friday, 21 July for holidays before 15 December - minimum 3-night stay.
Click here to chat on WhatsApp, call us on 031 717 7660 or book online below.
LOWEST PRICE GUARANTEED when you book with us. Find it cheaper online & GET A NIGHT ON US.
Terms and Conditions Apply.
Terms and conditions:
Offer subject to availability when guests book between 18th & 21st July for holidays before 15 December. This offer does not apply to peak weeks, school holidays or public holidays. A minimum 3-night stay is required, and it applies to a non-refundable booking only. No prices can be guaranteed until a reservation has been confirmed and full and final payment received. This offer cannot be used in conjunction with any other discount or special offer. Errors and Omissions Excepted.