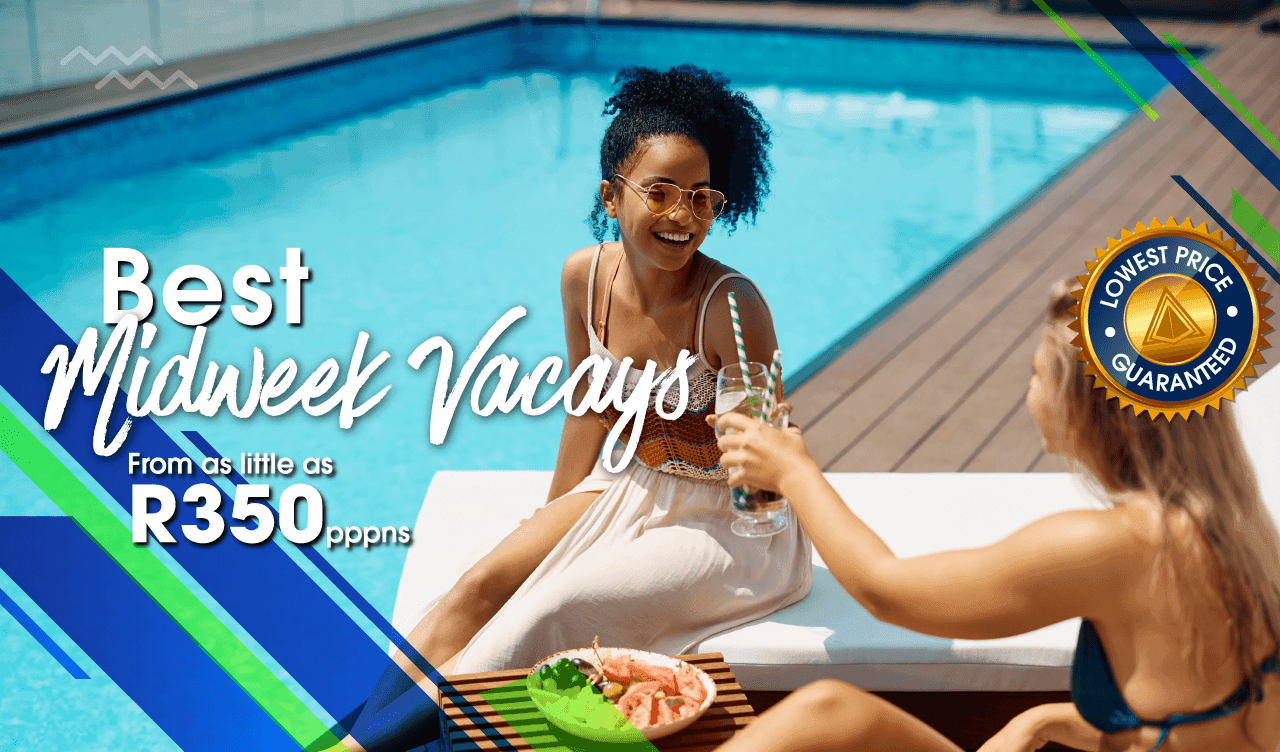 We've got the cheapest rates for the best times of the week!
Take a midweek getaway at the LOWEST PRICE GUARANTEED! Relax, unwind and enjoy all the fun without the weekend crowds – All our resorts are equipped with amazing facilities and plenty of activities. You'll be making midweek memories in no time, for less!
Don't wait – Book before 31 May. Limited nights available for for holidays 'til 31 July.
Book now and make the most of your week!



PLUS, join First Loyalty for FREE and get an additional 15% off your next booking.
* This offer is subject to a FREE Sign up to First Loyalty


Hurry – book early and SAVE big!
If you're working remotely, it's the perfect excuse to treat yourself to a working holiday. Take the family on an unexpected getaway to escape the routine. Or whisk your lover away for an unforgettable midweek spoil.

Click here to chat on WhatsApp, call us on 031 717 7660 or book online.
LOWEST PRICE GUARANTEED when you book with us. Find it cheaper online & GET A NIGHT ON US.
Terms and Conditions Apply.