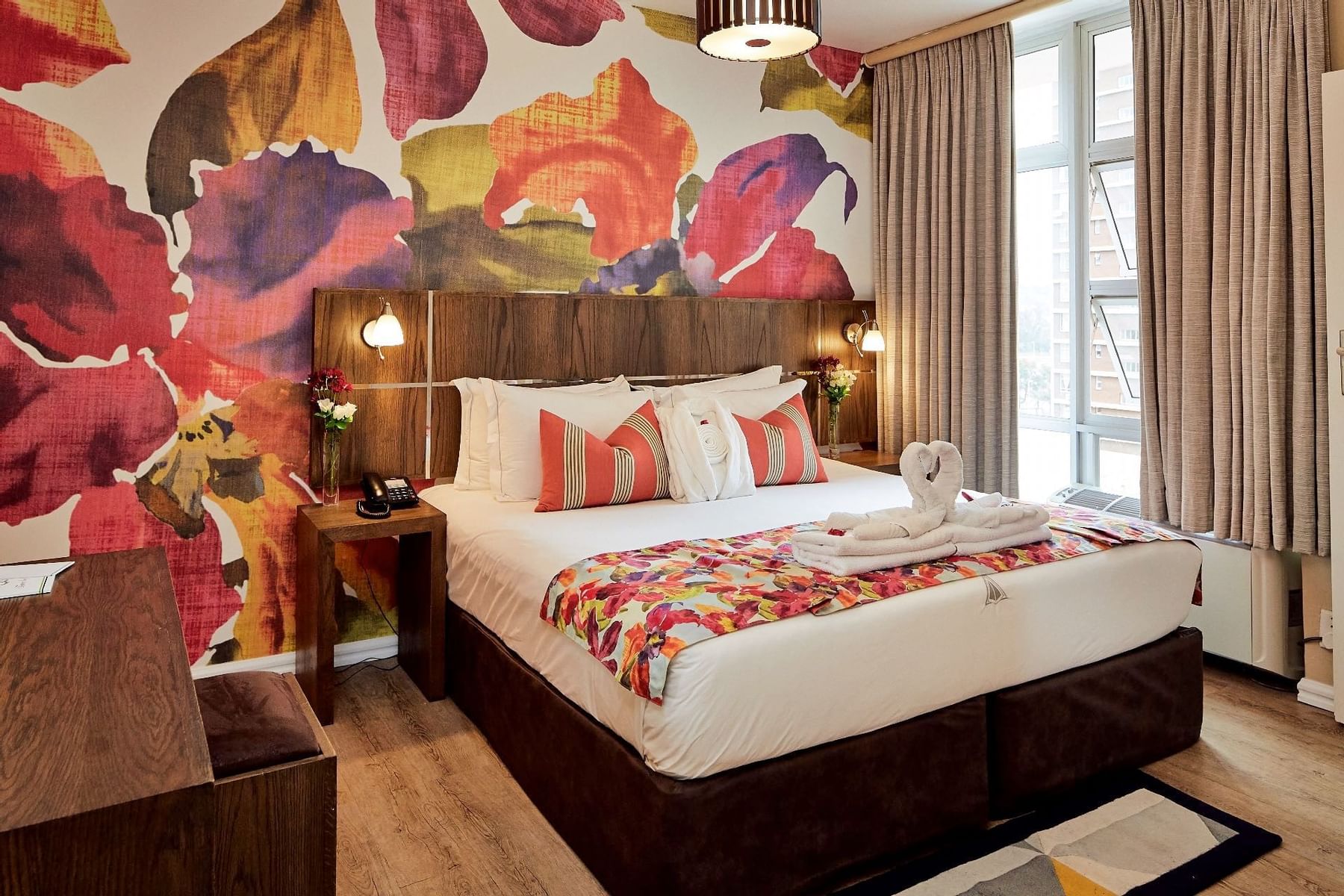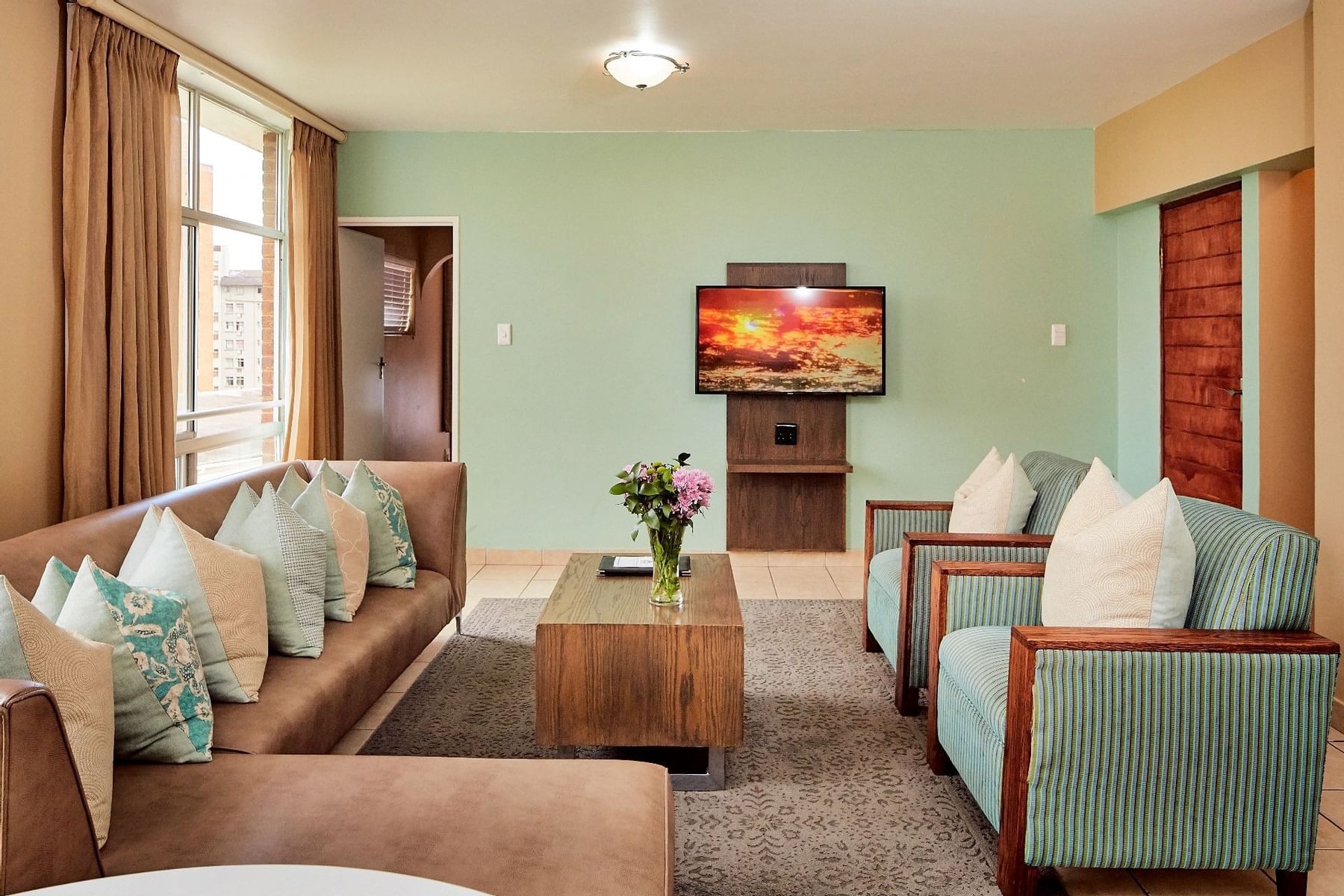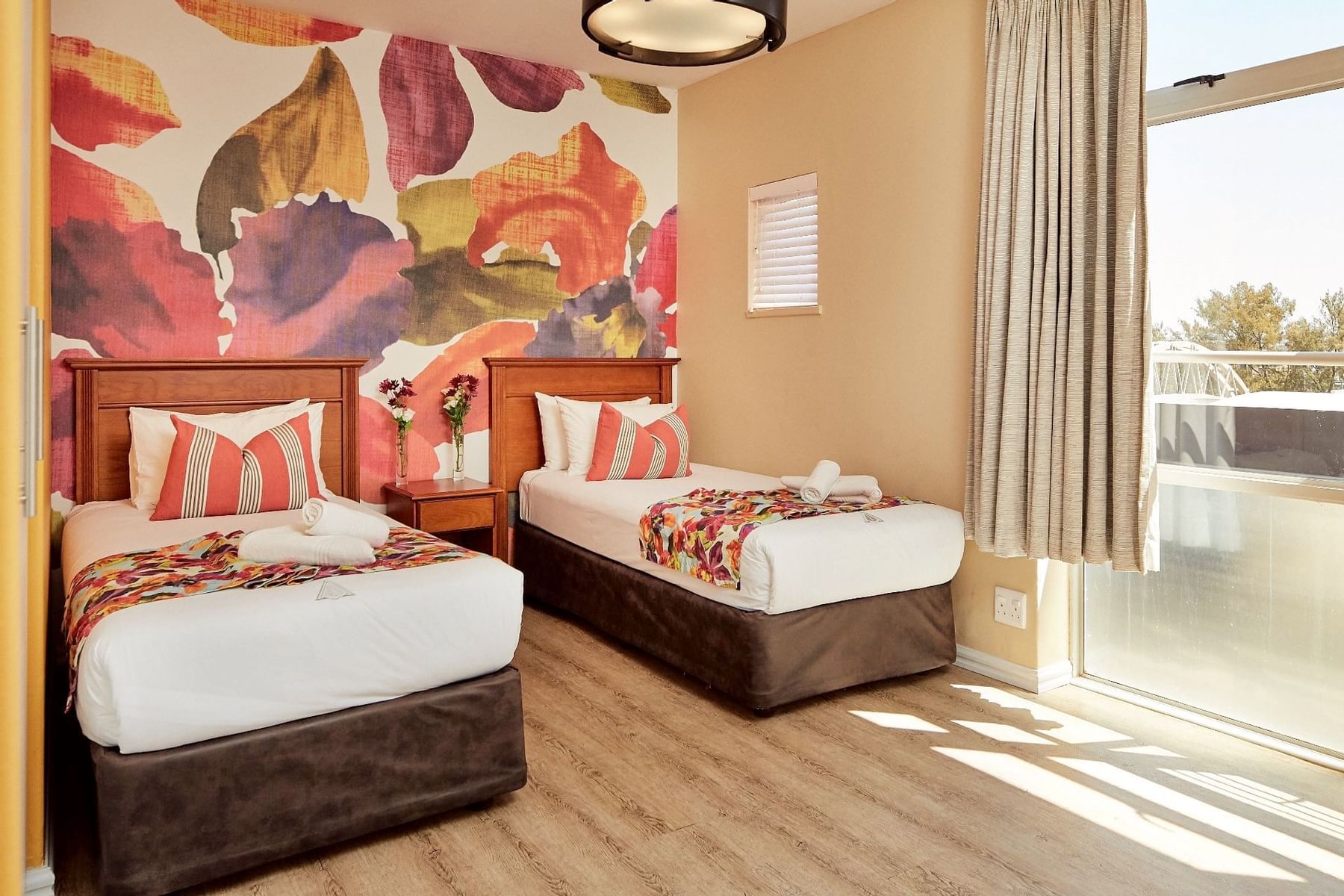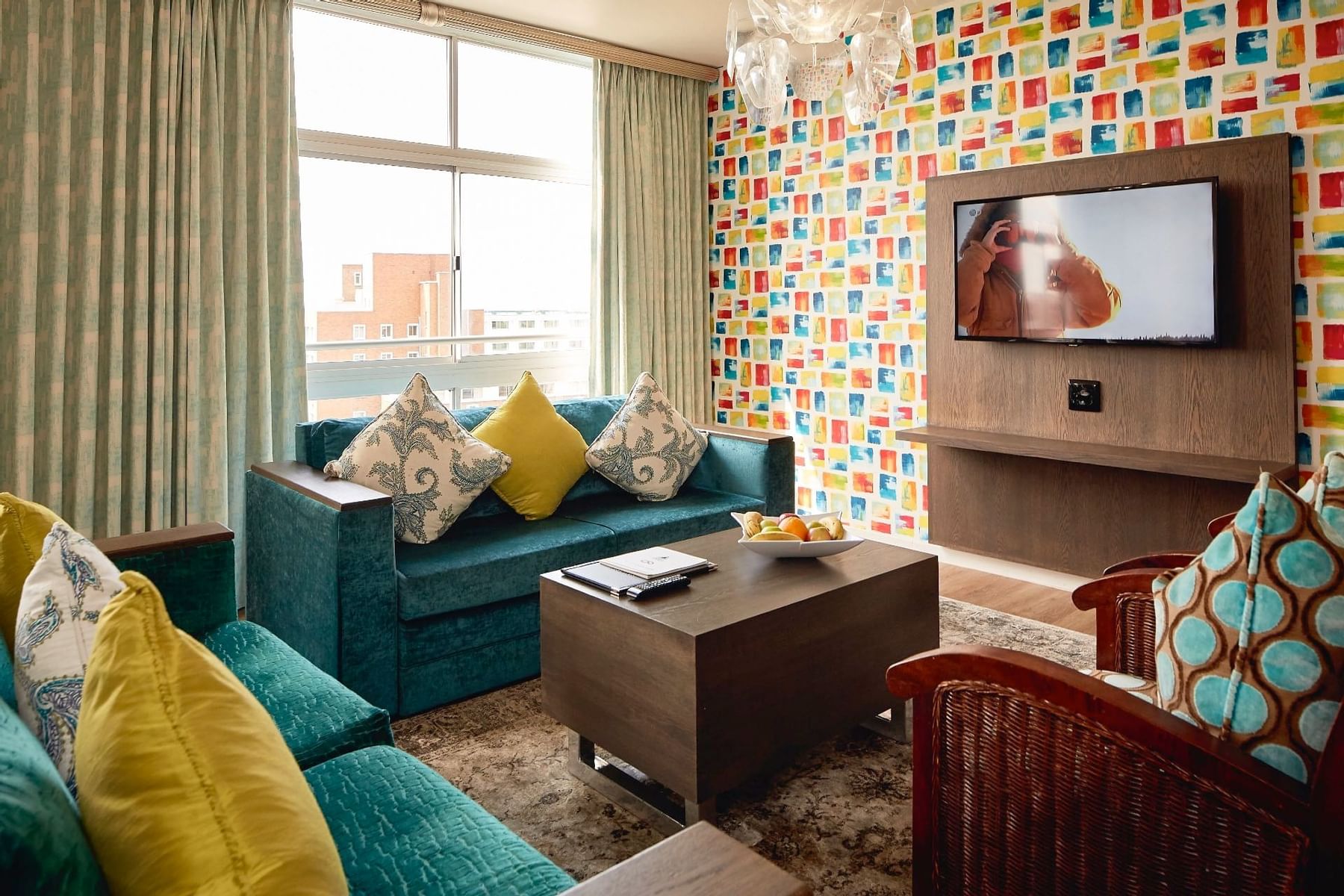 Accommodation
Book self-catering apartments on Durban's North Beach
Whether you're looking to escape with just your partner or you're planning a trip for the whole family, Oceanic has accommodation with everything you need for a perfect self-catering holiday in Durban.
Our Oceanic apartments are equipped to cater for all your holiday requirements, with a full kitchenette, telephone, TV/M-Net/DSTV and air-conditioning.
You have a choice of 1-, 2- or 3-bedroom apartments, featuring en-suite bathrooms. Our apartments accommodate anywhere from 2 to 8 people and offer beautiful views of the Durban skyline.
Oceanic is suitable for access by wheelchair, or for a person using a walking aid. Please contact us if you have any special requirements.