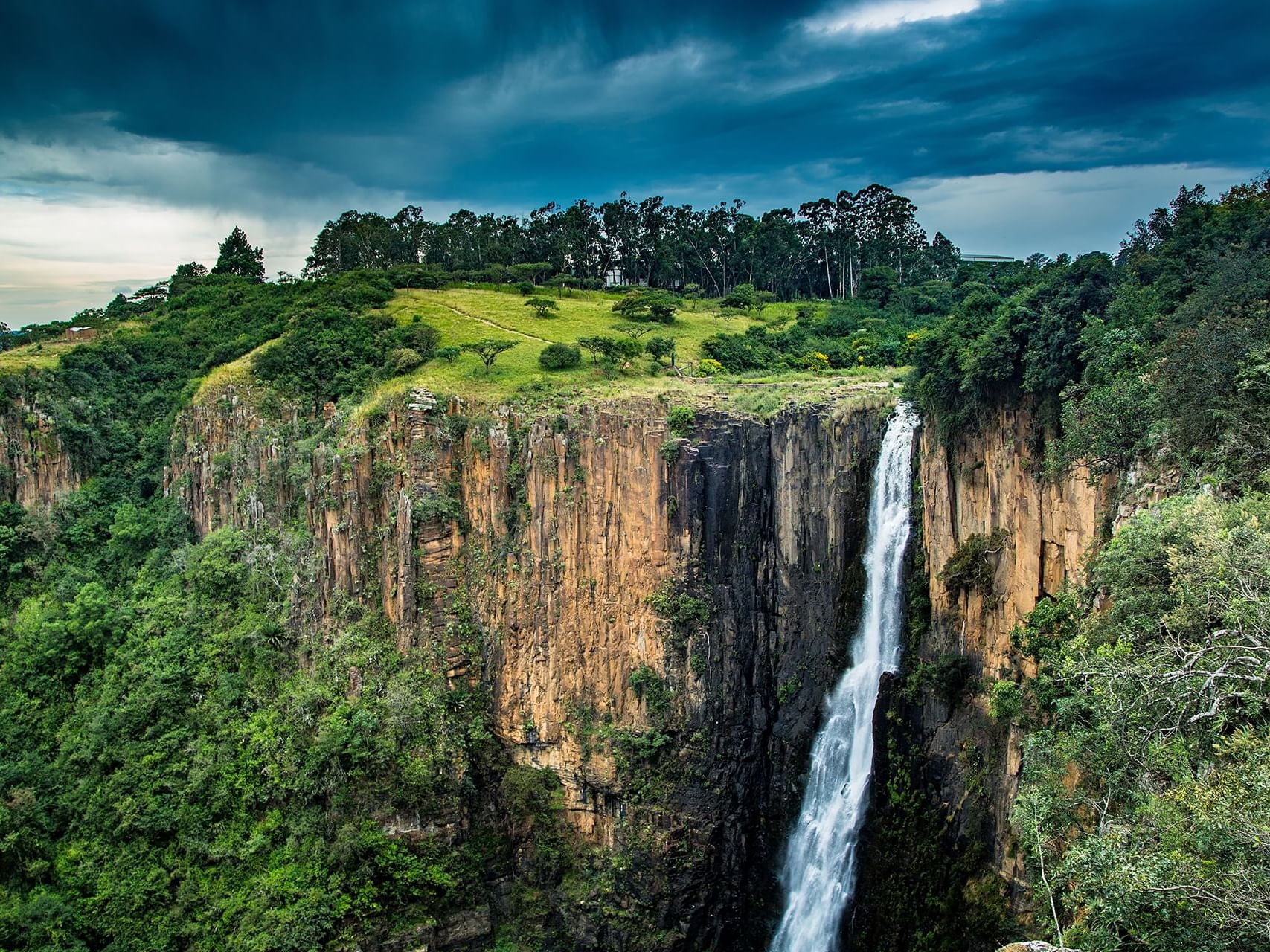 First Group Properties [city]
Welcome To First Group's accommodation in KZN Berg and Midlands. Our Midlands resorts and our hotels in KZN Berg & Midlands are of the first water, guaranteed to create magical, lasting and affordable holiday memories.
From world-class hiking and nature trails to unmatched land and mountain scapes, our Midlands accommodation options will bring you closer to the peace, tranquillity and culture of one of South Africa's most beautiful regions.

Visit with First Group's KZN Berg & Midlands hotels and resorts for the quintessentially 'South African' holiday.

How much is Berg & Midlands accommodation?

First Group's Midlands accommodation options offer a comprehensive range of holiday options guaranteed to suit both your budget and your holiday preferences. Visit www.firstgroup-sa.co.za to explore in-depth, our many KZN & Berg holiday and accommodation solutions


BUSHMAN'S NEK Resort, Berg & Midlands KZN

Bushman's Nek Resort, situated in the picture-perfect foothills of the Southern Drakensberg, is the only choice for Drakensburg accommodation, featuring a selection of luxury hotel rooms, affordable self-catering apartments and rustic log cabins. Bushman's Nek, Drakensberg, offers the very best of Drakensberg accommodation options, with delectable cuisine, a wellness spa, horse riding, paintball, conference and wedding facilities and loads of entertainment for the whole family Bushman's Nek - the leading Drakensberg resort, is bound to captivate your imagination and quench your thirst for outdoor adventure.


What is there to do at First Group Bushman's Nek?

Explore Bushman's Nek. There is no shortage of activities and experiences available at Bushman's to keep the family busy. Challenge your loved ones to an afternoon of archery or 9 holes of adventure golf. The adventure golf course features natural-looking rocks, pools, and Astroturf – a truly realistic putting experience
WHISPERING WATERS Resort Berg & Midlands KZN

Whispering Waters Resort's Midlands Meander accommodation is the ultimate in countryside relaxation, set on 155ha of rolling hills and pastures of the Natal Midlands, along the gorgeous Lions River.
At Whispering Waters, Midlands' most sought after resort, guests can choose from one to four-bedroom, self-catering options, each featuring luxury extras such as underfloor heating, Nespresso machines, porter services, fireplaces, and free Wi-Fi. Visit with us and enjoy world-class trophy fishing in 10 pristine dams, hiking trails, and magnificent landscapes dotted with grazing Nguni cattle.

What is there to do at First Group Whispering Waters?

Enjoy a lazy walk through the fields and paddocks where our resident Nguni cattle graze. These magnificent animals make exquisite photos and allow you to get up close to get that perfect shot!
There is no shortage of activities and experiences available at Whispering Waters to keep the family busy. Enjoy fly fishing, Canadian canoeing, hiking, adventure golf, or night-time bird watching – among other exciting property activities.
MIDLANDS SADDLE & TROUT Resort, Berg & Midlands KZN

Of all the places to stay in the midlands, First Group Midlands Saddle & Trout offers rustic country luxury for the discerning traveller or holidaymaker searching for affordable, quality accommodation options.
The Midlands Saddle & Trout Resort, situated near the gorgeous Mooi River, is the ideal destination for self-catering holidays, offering comfort, great cuisine, a wellness centre and the famed Midlands hospitality.

With entertainment facilities the peer of all Midlands hotels both on and off the resort, Midlands Saddle & Trout is ideal for those looking to relax in the countryside. Explore the Midlands Meander to enjoy all the exhilarating activities on offer, ranging from canopy tours to horse-riding and candle dipping, and much more.
What is there to do at First Group Midlands Saddle & Trout?

Midlands Saddle & Trout offers its guests endless opportunities to appreciate all the attractions that the Midlands Meander has to offer. From your base at our Midlands family resort, explore the local countryside, zip-line through the forest, visit the Mandela Capture site, or enjoy some much-needed pampering at the onsite La Vita Wellness Spa. Sit around a bonfire and take in the night sky, or enjoy a meal at the onsite restaurant, 29 Degrees South. Other onsite activities include birdwatching and board games.


SWALLOW CLIFF HALL Hotel Berg & Midlands KZN

Step into a world of opulence and pure extravagance at Swallow Cliff Hall, Drakensberg, which boasts South Africa's most sought-after wedding venue and 6-star luxury Villa with incredible views over the Ngwangwane River and magnificent Southern Drakensberg
The prestigious Swallow Cliff Hall Drakensberg garden hotel includes the Venue - perfect for hosting weddings for up to 150 attendees, while The Villa accommodates 14 people in 7 luxury suites. The Villa is automatically included with the hire of the Swallow Cliff Hall Venue. Alternatively, The Villa may be booked exclusively. Additional accommodation is available close by at The Cottage, Bergview Farm and Bushman's Nek Resort.
Of all the places to stay in the Drakensberg, Swallow Cliff Hall is the only choice for world-class weddings, group or family getaways, spa retreats, executive breakaways, celebrity-style celebrations or fishing retreats.
What is there to do at Swallow Cliff Hall?

There are endless entertainment spoils for you to enjoy while at Swallow Cliff Hall. This one-of-a-kind luxury Villa and Wedding venue offers unlimited activities both on-site and nearby.