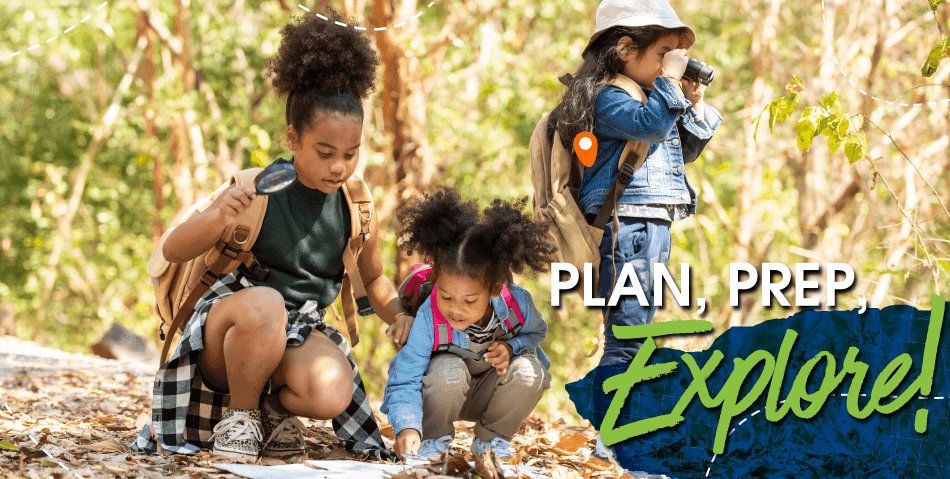 A Family Fun Guide for School Holiday Adventures
As the school holidays approach, parents often find themselves in the role of event planners, ready to provide their kids with exciting adventures and unforgettable experiences. The truth is our kids are not going to stay kiddos or teens forever, and creating travel memories they can look back on strengthens family bonds in a super special way. If you're seeking a little inspiration and a whole lot of family fun, you've come to the right place. In this blog, we'll take you on a journey of preparation and planning, offering a treasure trove of delightful activities tailored for kids aged 2 to 16 (and even for the kid in you) to enjoy. Get ready to embark on a holiday period filled with laughter, exploration, and cherished memories as we share our top picks for family fun with recommendations on where to stay in SA if you're looking to travel out of town.




The Power of Planning




School holiday trips away are a complete blast when you get the planning and prep done and dusted early on. Whether you've already booked your spot and you know EXACTLY where you'll be kicking back to relax this Dec/Jan summer vacation OR you've yet to decide on the final destination – planning is key, and we have all the info you'll need to make that decision even easier.

Let's dive head-first into the nitty-gritty of planning your family's upcoming unforgettable holiday adventure. The key to crafting a memorable school holiday is striking the perfect balance between excitement and organisation.

• Step one: Begin by gathering your family for a 'Holiday Brainstorm' session where everyone shares their dream activities.
• Step two: After the brainstorm, create a 'School Holiday Bucket List' filled with ideas, ranging from beach days to museum visits and more.
• Step three: (this is where we come in) Do your research on local events and attractions, considering your kids' ages and interests.
• Step four: When planning for one or multiple kids, try to make sure each child (and you) has one big activity/event they are keen to participate in or explore and, if possible, schedule it for the middle of or later in the trip, so that all the activities before it become awesome build-ups to the 'main event'. In that way, you avoid doing the most fun thing first and being left with that 'nothing compares' feeling for the rest of the holiday.
• Remember: Don't forget to set a realistic budget to ensure you make the most of your time without breaking the bank.

Now, let's explore family-friendly activities and resort destinations in different regions, ensuring that you can find something exciting no matter where you're headed or planning to travel to.



Things to Do in Durban




Durban is the go-to destination when the calendar flips to Dec/Jan, and you won't believe the beach buffet it serves up! It's a total playground for outdoor enthusiasts, offering a spate of options like catching gnarly waves, beachcombing like a boss, diving into deep-sea escapades, and riding the coastal vibes. Families, get ready to have your socks knocked off, 'cause this place is a summer wonderland just waiting to be explored and enjoyed.

So, hold on to your sunnies and flip-flops as we reveal our tres-cool top three spots to soak up the Durban sun:
1. uShaka Marine World: Spend a day at this marine theme park, which features an aquarium, water park, and various marine animal shows and exhibits.
2. Moses Mabhida Stadium: Take a stadium tour or enjoy experiences like the SkyCar ride, the Big Swing, Segway tours, Adventure Walk, and relax in People's Park.
3. Phezulu Safari Park: is approximately 30 min drive out of Durban, but worth it to experience safari games drives from an open vehicle, enjoy a Segway tour experience, Zulu dancing, or wander through the Reptile Park.

Other great places for day trips and fun sparks of excitement in the Durban area include:
Durban Botanic Gardens - Explore the lush greenery, picnic areas, and walking trails of the botanical gardens. It's a great spot for a family day out | Mini Town - Enjoy a miniature city featuring scaled-down replicas of famous landmarks and buildings from around South Africa | Mitchell Park Zoo - Kids can enjoy the small zoo with a variety of animals, a playground, and picnic spots at Mitchell Park | Umgeni River Bird Park - This bird park is home to a diverse range of bird species. Kids can feed the birds and watch entertaining bird shows | Durban Ricksha Bus Tour – You can take a tour of Durban on a Ricksha Bus, which provides a hop-on, hop-off experience with commentary on the city's history and landmarks | Durban Natural Science Museum - Located in the Durban City Hall, this museum is the most utilised natural science museum in the country and worth a visit for young and old | Maritime Museum - The location of the Museum is spectacular, backed by a panoramic view of Durban Harbour. Here you can gain insights into the influence of maritime culture not only on local life but also on the lives of those who lived at sea | Suncoast Casino is a popular favourite amongst Durbanites for enjoying the casino, games room, numerous restaurants, movies and more | Wilson's Wharf is the spot to take boat tours/cruises of the harbour or opt for a whale-watching trip instead.

And then, let's not forget that Durban's beaches are a highlight of the city, including Durban beachfront and Umhlanga Beach, which are perfect for building sandcastles, swimming, and enjoying the ocean. But travel up and down the coast and you'll find magical spots with sea, sand, and surf to relish around every turn.

If you've already booked your school holiday accommodation, add some of these activities to your list of must-dos, but if you're still looking for a place to stay, The Palace All-Suite on the Durban beachfront and Breakers Resort in Umhlanga Rocks are ideal city accommodation spots for your family to kick back and call home in this sunny coastal paradise. They both offer comfy accommodation with the best sea views but also have a lot on offer at the resorts themselves.

At The Palace, right on Durban's North Beach, you have an onsite restaurant, Pesto, for yummy family meals and the Sun Lounge with a top view. Family fun options at the resort include bingo & games, yoga classes, movie nights, bicycle hire and pizza making for the kids - plus an onsite wellness spa, Jacuzzi and sauna, and a bar for you to indulge in a me-time moment between the hectic family happy-times.

Booking at Breakers in the resort town of Umhlanga means you'll have a playground right at your front door with the resort having a coffee shop and restaurant onsite, 2 swimming pools with waterslides, a playground and games room, mini golf, trampoline, netball and volleyball and so much more! The Umhlanga Lagoon Nature Reserve and Umhlanga Lighthouse are a walk away, and if you're into shopping 'til you drop, there are multiple malls nearby including the famous Gateway Theatre of Shopping and the newest addition: Oceans Mall.

HOT TIP
Have an itinerary set up for some of the days well in advance, making reservations where needed.

Things to Do in Cape Town


Cape Town is the ultimate family hotspot for summer school break! Picture this: Epic beaches, killer cultural vibes, and a ton of outdoor action – it's all happening here. The weather's totally on your side, and the scenery is off the charts. It's perfect for those Insta-worthy moments with your fam or even the family TikTok challenge you've been itching to record. Whether you're into chilling out or going on some wild adventures, Cape Town's got you covered. This city's a one-stop shop for the coolest family vacation.

Here are our top 3 must-see Mother City spots to visit:
1. Two Oceans Aquarium: Explore the fascinating marine life at the Two Oceans Aquarium, where kids can see a variety of fish, sharks, and even penguins up close.
2. Table Mountain & Aerial Cableway: Hike or take the cable car to the top of Table Mountain for panoramic views that are breathtaking, and there are easy hiking trails suitable for families.
3. V&A Waterfront: Spend a day at the Victoria & Alfred Waterfront, where you can shop, dine, enjoy street performances, and even take a ride on the Cape Wheel for a scenic view of the city.

Other awesome places include: Kirstenbosch National Botanical Garden where you can explore the magnificent landscaped gardens - kids can run around, play in the Centenary Tree Canopy Walkway, and discover indigenous plant life | Cape Town Science Centre is an interactive museum which offers hands-on exhibits and fun activities that cater to children of all ages, making learning about science a blast | Cape Point - Visit Cape Point and the Cape of Good Hope, where you can hike, see wildlife, and marvel at the stunning coastal scenery. Don't forget to take a photo at the iconic signpost | Imhoff Farm is located in Kommetjie - this farm offers camel rides, a snake park, and the Higgeldy Piggeldy Farmyard for a fun, hands-on farm experience | World of Birds Wildlife Sanctuary - Kids can get up close to a variety of birds and other animals in this well-maintained sanctuary located in Hout Bay | Boulders Beach Pengiun Tours for some flapping good fun up close and personal to these lovable 'suited' sea creatures.

Summer beach days in Cape Town rock! The Mother City has numerous family-friendly beaches such as Muizenberg, Camps Bay, and Boulders Beach (home to penguins).



If you've booked for your Cape Town stay this December or January school holidays, check out how far your accommodation to these activities are, and start planning your daily adventures. If you're still looking for top places to stay, consider Riviera Suites on Sea Point's Millionaire's Mile with spectacular views of the ocean or Mount Sierra in the heart of Cape Town with magnificent Table Mountain views. From both resorts, you'll have Cape Town at your fingertips to create your own mix of family fun – and when you get back to either resort, you can grab a much-needed spa treatment, take a dip in the pool, or chillax in the luxurious rooms set for comfort and convenience. The La Vita Spas onsite also have awesome offerings for kids from Kids Facials to Kids Full Body Massages and even a Kids Mani/Pedi. So, the option of making a trip to the spa a family fun sesh is definitely possible.

HOT TIP
Pack wisely - make a list of essentials to pack when the holiday rolls around - like comfortable clothing, sunscreen, and any special items your kids can't go without e.g., favourite hats, earpods, fave books, etc.
Things to Do in the Drakensberg


A lot of families choose the coast as a destination for their summer vacation, the obvious reason being the beach! But the Drakensberg is where the summer school holiday magic happens for families year after year –the cooler evenings in the mountains offer a great escape from the South African heat. The mountain trip is all about those epic natural vibes and a ton of outdoor action that's lit for all ages. Whether you're all about hiking, exploring, or just soaking up the glorious views, the Berg has the whole fam covered. You're in for some wild adventures and chill vibes.

Our top 3 activities/spots in the Drakensberg, specifically the Underberg region, are:
1. Mountain Bike Trails: experience the Drakensberg's grand mountain bike trails and enjoy an adventure like no other.
2. 4WD, ATV & Off-Road Tours: take your off-road adventures to the next level with heart-pounding 4WD, ATV, and off-road tours in this rugged, nature-lover's paradise.
3. Sani Pass: Ascend the legendary Sani Pass for an adrenaline-pumping journey and stunning vistas that'll leave you breathless in more ways than one.
There are tons of awesome destinations throughout the Drakensberg, and depending on where you've already booked, or planning to book, this list can grow to include all the amazing region-specific activities. Here are a few other top fun activities and hotspots you can explore in the Underberg area: Kenmo Lake is a watery wonderland for kayaking and fishing, offering hours of family fun surrounded by stunning scenery | Absolute Polo - Here, you'll be served up thrilling polo matches, making it a fantastic spot to experience this high-energy sport and enjoy the lively atmosphere | The Pig and Pony Coffee Shop is a cosy hideaway where you can savour artisanal coffee and delectable treats, making it the perfect pit stop for a laid-back, caffeine-infused adventure | At the Underberg Country Club, you can tee off with picturesque mountain views, creating the ultimate golfing experience that's sure to be a hit with both novices and pros.

Also, horse riding, birdwatching, fishing and other outdoor activities are found in almost all regions – so be sure to look for a resort that also has tons on offer onsite. Bushman's Nek and Qwantani are great options for the Berg experience. They not only have the most comfortable accommodation, friendly staff, onsite restaurants and wellness spas, but also loads for families to explore and enjoy at the resorts themselves.

At Bushman's Nek there is so much to keep you occupied - from adventure golf, archery, bowls, badminton, fly fishing, horse riding, paintball, pony rides, and mini golf by lantern light, tennis, squash, table tennis, tractor rides, and a climbing wall to daily entertainment, a music quiz, family quiz, night bowls, bingo, a sauna & Jacuzzi, wellness spa, a restaurant and braai areas, swimming pools, water slides and a games room. There is also lots of added fun in the form of staff vs guest soccer, making smores around the fire, wild flower collecting & rock art, Pictionary, kids movies, a kiddies walk & talk, volleyball, hiking and even cake decorating activities.


At Qwantani, you can dive into the family fun with a jumping pillow, fun run, daily & kids entertainment programme, horse riding, canoeing, nature walks, fishing, hiking hot spots, tennis, squash, table tennis, darts, bingo, adventure golf and barge cruises. There's also added entertainment for the kids with outdoor movie nights, a games room, a scavenger hunt, boma evenings, tie dyeing & rock art, a dance-off, puppet shows, treasure hunts, sand art, musical chairs, junior ranger coaching, dancing classes and horse grooming activities. When you book in here, don't forget to visit the onsite wellness spa for a me-spoil, and schedule the family quiz & karaoke session for extra enjoyment. Qwantani is on the banks of the Sterkfontein Damn, so nearby, there are also awesome sites to enjoy like the Sterkfontein Dam Nature Reserve, Basotho Cultural Village, Golden Gate National Park, Clarens Lions Rock Big Cat Sanctuary and The Amphitheatre Heritage Hike.


HOT TIP
Ask at your resort Reception or chat to the friendly staff at the resort for more details about the popular activities guests usually enjoy or new and exciting events that may be happening while you're there.
Things to Do in Hartbeespoort


Hartbeespoort is the ultimate spot for families looking to level up their summer school holiday game. This place is like a secret treasure chest waiting to be cracked open with non-stop fun, and the best part is, everyone's invited! The vibe here is off the charts - think sunshine, adventure, and good times galore. It's your one-way ticket to a rad family escape, where making memories is the name of the game. So, gear up, squad, 'cause we're about to dive headfirst into the Harties hype!

Here are 3 top spots you have to visit:
1. Hartbeespoort Dam: Explore the scenic Hartbeespoort Dam, where you can take boat rides, enjoy picnics by the water, and even visit the dam wall.
2. The Elephant Sanctuary: Take a short drive to nearby Magaliesburg to visit the Elephant Sanctuary, where kids can interact with and learn about elephants in a responsible and educational environment.
3. Bushbabies Monkey Sanctuary: Head to nearby Skeerpoort to visit the Bushbabies Monkey Sanctuary, home to a variety of primate species. It's an educational and entertaining experience for all ages.

There are also many markets, from crafts to veggies and food to explore as you drive through the region. A few favourites include: Little Paris - It's like taking a mini European getaway right in the heart of South Africa, offering a charming and unique experience that's not to be missed | Harties Cableway - Take a cable car ride to the top of the Magaliesberg, with incredible views of the dam and surrounding area. There are walking trails at the summit, too | Hartbeespoort Snake and Animal Park - Visit this animal park to see a variety of reptiles, birds, and small mammals. Kids can interact with some of the animals and learn about them | Hartbeespoort Aquarium - Explore the underwater world at the Hartbeespoort Aquarium, which features various aquatic species and educational exhibits | Hartbeespoort Aerial Cable Trail/Canopy Tours - This thrilling adventure allows older kids and teens to glide along a series of ziplines, providing an exhilarating experience amid the scenic beauty of the area | Jasmyn Farm Stall - Visit this charming farm stall for fresh produce, artisanal goods, and delightful snacks. It's a great place to experience a taste of the local culture | Van Gaalen Kaasmakerij (Cheese Farm): Explore this cheese farm, where kids can see how cheese is made, taste delicious cheeses, and even enjoy a tractor ride.

If you haven't already booked your accommodation, then you're in luck because Magalies Park is a top resort to call your holiday home for epic family fun. With so much to do nearby you'll be surprised to hear that there is even more to explore without even leaving the resort! At Magalies Park, you will experience luxury accommodation, friendly staff, a pristine golf course and onsite restaurant and bar with numerous activities to boot – from heated pools (indoor & outdoor), outdoor & indoor play areas for the kids, a teen zone, padel & tennis courts, a paintball arena, mini golf course and wellness spa. Add horse riding, a marshmallow braai, indoor/outdoor movies, a snake/reptile show, boat cruises, tractor ride & pony rides to the mix and you're in for super family fun times. What about a quiz and some musical chairs, dance competitions, amazing races, touch rugby and volleyball, bicycle and scooter tours, live music and karaoke to keep you in the fun zone? There are also activities to make the days even more fun-filled like a scavenger & treasure hunt, puppet show & face painting, rock painting & sand art, hula hoops & a photo hunt.


HOT TIP
Remember to plan activities based on the age and interests of your children, and always prioritise safety in the outdoors.
Things to Do on the KZN South Coast


The South Coast of KZN and specifically Margate is the family paradise for summer school holidays, serving up endless fun and adventure. It's not just because of the sun and surf vibes, but because this place is a legit family fun factory. Imagine this: glorious beach days, incredible adventures, and summer moments that are the real deal. The vibe is on point, and it's like an endless summer party. So, grab your crew, and let's dive into the Margate magic, 'cause this spot is all about epic memories and good times galore. Here are our top 3 favourite things to do in this coastal town:
• Margate Main Beach is the ultimate coastal playground, boasting pristine sands and a vibrant atmosphere for beach lovers and sun-soaked family fun.
• Pure Venom Reptile Park offers a thrilling and educational experience where you can get up close and personal with a fascinating array of reptiles.
• Extreme Karting Go-karting is your ticket to high-speed excitement and friendly racing competition, perfect for adrenaline junkies and thrill-seekers of all ages.

Check out these for added fun nearby: The Riverbend Croc Farm is an exhilarating journey into the wild world of these prehistoric reptiles, offering an educational and thrilling experience for all ages to learn about these ancient creatures and even watch them being fed | Beaver Creek Coffee Farm is a caffeine lover's paradise, inviting you to discover the art of coffee-making in a scenic and aromatic setting | Stephward Estate Country House & Orchid and Exotic Nursery combines elegance and charm in a picturesque garden setting, offering a taste of luxury and South African hospitality | Butterfly Valley is a captivating escape into a world of colourful, fluttering wonders, making it an enchanting spot for nature enthusiasts and curious explorers | Mac Banana – Visit this quirky and tropical haven, where you can indulge in fruity delights and a variety of family-friendly activities in a unique, banana-themed setting.
When you're booking your accommodation, there are tons of options to choose from but only a few come close to being that home-away-from-home your family may crave for a long school holiday trip. Margate Sands, La Côte d'Azur and Costa Smeralda are three luxury resorts that will keep you comfy and are located in a prime position to explore the holiday town excitement. With comfortable apartments and chalets, swimming pools and direct beach access to one of South Africa's most popular shorelines, you can't go wrong with booking at any of these family-friendly resorts, making it one of the highlights of your trip.
HOT TIP
Remember, while school holidays can be about packing in as much fun as you can, also focus on the small moments of adventure filled with laughter, exploration, and making magical memories.
Things to Do on the KZN North Coast


When it comes to the summer school holidays, Ballito on the KZN North Coast is the top pick for families seeking a seriously epic getaway. It's not just a place; it's a whole vibe! Imagine endless sun-soaked days, thrilling adventures, and a vibe that's pure fire. It's all about soaking up the sun, making memories, and riding those good times like a pro surfer. So, get your squad together and let's dive headfirst into the Ballito buzz, because this spot is where unforgettable summer stories are written!

1. Dolphin Coast Beaches - Experience the serene beauty of the Dolphin Coast beaches, where you can swim, surf, or simply relax under the sun.
2. Flag Animal Farm - Visit the Flag Animal Farm for an interactive and educational experience where kids can interact with farm animals.
3. Crocodile Creek - is an electrifying adventure where you can get close up to these prehistoric predators, making it an unforgettable experience for all ages.

Other top spots to visit include: Ballito Farmers Market is an immersive and vibrant experience where you can savour local flavors, explore artisanal products, and connect with the heart of the community | Sugar Rush Park - A family-friendly wonderland where you can revel in outdoor adventures, from zip-lining and playgrounds to picnics and more, ensuring endless fun for everyone | Ndlondlo Reptile Park provides a captivating journey into the world of reptiles, perfect for educational family outings and up-close encounters with fascinating creatures | Umdloti Beach Coastal Conservancy invites you to explore the natural beauty and wildlife of the area, providing a serene and eco-conscious beach experience | Sibaya Casino is a thrilling entertainment destination offering gaming, dining, and live performances, making it the ultimate spot for a night of excitement and fun | Lifestyle Shopping Centre & Ballito Junction is a shopper's paradise, where you can indulge in retail therapy, dine at fantastic eateries, and soak in the coastal lifestyle. And don't forget the tons of popular fishing & hiking spots nearby for morning walks, sunset trips or fishing adventures.


La Montagne and Chaka's Rock Chalets are positioned perfectly for your kind of coastal adventure with self-catering chalets and apartments that have everything you and your family will need, an onsite spa and so much more right at the resort to enjoy.

Book your accommodation at La Montagne because it has loads of options for the whole family including an indoor play area, a games room, the Pumpkin Theatre, a family ocean experience, the Ballito tuk tuk ride, themed evenings, yoga, pool volleyball, rock painting, a kids disco, scavenger hunts, kids pizza classes and a kiddies entertainment programme - your kids will be in their element! With a bar and multiple restaurants onsite plus an onsite wellness spa and hot tub as well as special evening offerings like cocktail mixing & beer tasting, beer & burger challenges and daily entertainment & sport quizzes, it's the perfect balance of family fun and individual excitement. Chaka's Rock Chalets also has a kids outdoor & indoor play area, tennis court, bingo, mini golf and squash.

HOT TIP
Remember to check the opening hours and any age restrictions for specific attractions and activities and plan your outings accordingly to ensure a fun and safe experience for kids of all ages.

School holidays are a precious time for family bonding and adventure. Whether you choose to stay close to home or explore new destinations, the key is to create experiences that will be cherished for years to come. The school holidays are a special time to connect with your children, create lifelong memories, and explore new horizons. No matter where you are, there are exciting adventures and experiences waiting for your family. So, gather your family, use this guide as a springboard to plan the ultimate school holiday adventure, and prepare for a memorable break filled with laughter, exploration, and love – together!

"Travelling in the company of those you love is home in motion!" – Leigh Hunt