Dining
Dine at Alfredo's Restaurant
During your stay in St Lucia, take a break from self-catering and enjoy a meal at Alfredo's, the outsourced Italian restaurant located at Lake View Cabanas.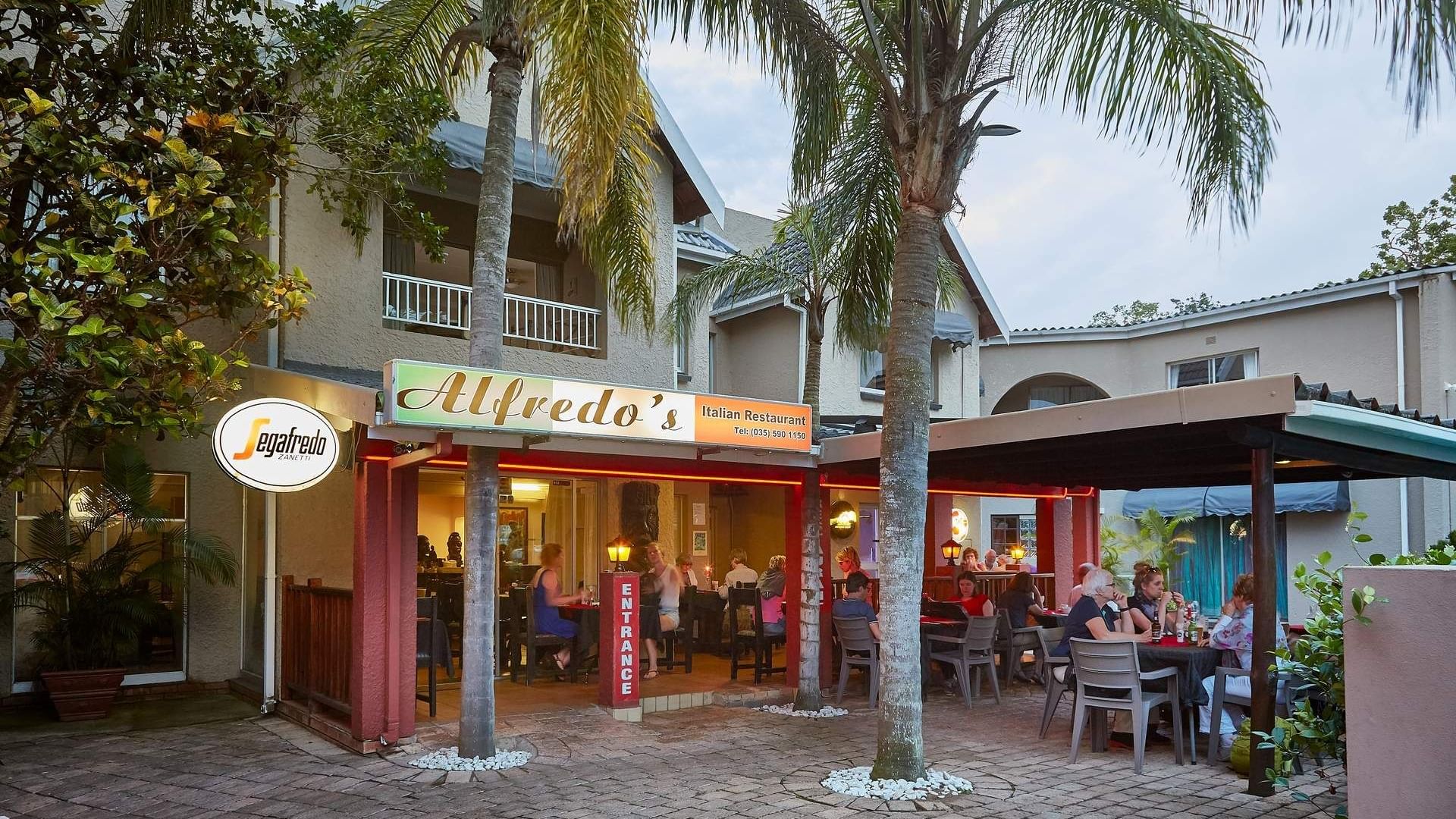 ALFREDO´S RESTAURANT
Lake View Cabanas -- KZN North Coast
Alfredo's is a friendly, casual restaurant with an established reputation for being the best place to eat delicious Italian-inspired meals, including pizza, pasta, chicken, juicy steaks, and fresh fish. You'll also find a South African potjie on the menu from time to time.