Dining
One of the best Hartbeespoort restaurants
Pica Pau restaurant has a well-deserved reputation as one of the best restaurants in Hartbeespoort. Pica Pau is on location at Magalies Park Resort, near the R560 – at the tee-off and 18th hole, creating a unique opportunity for avid golfers to enjoy something before or after a good game.
George and Franci, the owners and managers of Pica Pau, take great pride in their restaurant, which is well-known for its wood oven-baked pizza, topped with delicious ingredients in generous portions, served with real Portuguese attitude!
Pica Pau offers the Belle Fleur private dining room, perfect for private dining in Hartbeespoort, seating up to 20, as well as the 'Cherry Room' lounge, seating up to 12. Pica Pau also offers family favourite dishes like lamb shank, Eisbein, Portuguese chicken, steak, fish and legendary Bar-One pancakes.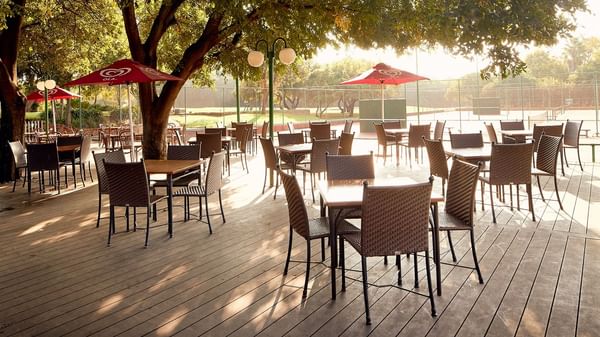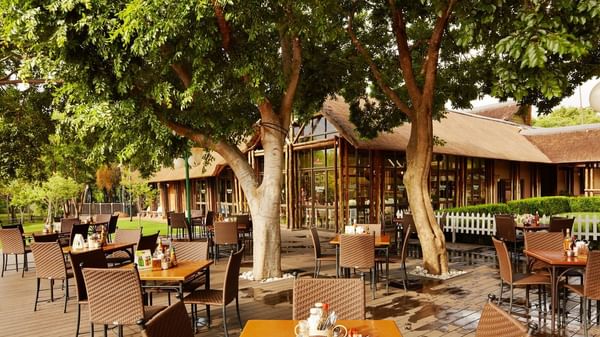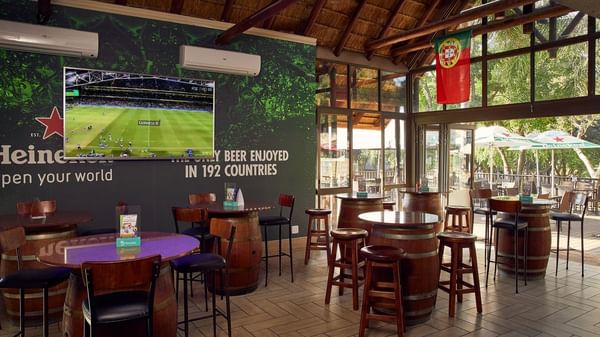 Pica Pau
Magalies Park -- North West
Pica Pau Restaurant dishes up delicious bites with a continental touch, served either al fresco on the deck or inside. Whether you're craving Portuguese pasta, Portuguese chicken, a pizza or a rich lamb shank, Pica Pau caters to all tastes.